Beating Endo: How to Reclaim Your Life from Endometriosis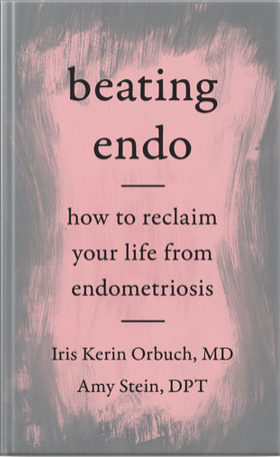 From two of the world's leading experts in endometriosis comes an essential, first-of-its kind book that unwraps the mystery of the disease and gives women the tools they need to reclaim their lives from it.
Approximately one out of every 10 women has endometriosis, an inflammatory disease that causes chronic pain, limits life's activities, and may lead to infertility. Despite the disease's prevalence, the average woman may suffer for a decade or more before receiving an accurate diagnosis. Once she does, she's often given little more than a prescription for pain killers and a referral for the wrong kind of surgery. Beating Endo arms women with what has long been missing—even within the medical community—namely, cutting-edge knowledge of how the disease works and what the endo sufferer can do to take charge of her fight against it.
Purchase online: Amazon, Apple Books, B&N, Google Play, Indiebound