Are you living with pelvic pain? Do you want to learn more about how pelvic pain develops, what is involved, how to optimize research self-care strategies, and how and where to get the care you need?
This half-day live webinar course is designed for you and will give you an overview of the current concepts in assessment and treatment of persistent pelvic pain. Specialized pelvic pain practitioners will review the most common causes of pelvic pain and how it is assessed and review the relationship of the brain and body by explaining the nervous system's role in pain states. Information will be shared about how to find and work with pelvic pain providers who can address the different symptoms and also how to make the most of your home program and daily routines to reduce the impact of the pain you have experienced.
Course: $50.00 USD (Financial Assistance Available)
Sponsor another individual to attend the course: $50.00 USD (each)
Karen Brandon, DSc, PT, WCS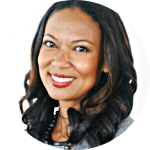 Karen Brandon, DSc, PT, WCS
Kaiser Permanente, OBGYN Department | Fontana, California

After completing her Bachelors in Experimental Psychology and Masters in Physical Therapy, Karen Brandon pursued her Doctorate of Science in Physical Therapy at Loma Linda University to further her interest in research and academics. She was part of freshman cohort of Board-Certified Women's Health PT Specialists in 2009. She is an adjunct professor at Loma Linda University in Women's and Men's Health Studies, and Orthopedics as well working at Kaiser Permanente Southern California as Regional Clinical Practice Lead and KP SBC Clinical Supervisor for Pelvic Rehabilitation covering program development, and professional training. She also travels internationally to train for Post-professional PT programs with LLU and University Of Southern California from Brazil to China.
She enjoys maintaining quality in the PT profession by serving as an executive board member of the IPPS serving as Treasurer this year. She is the chairwoman for the diversity inclusion equity committee of the ISSWSH, and at APTA Academy of Pelvic Health Physical Therapy Director at Large and she is a board member for the PT Board of California. She is journal reviewer for the Journal of Sexual Medicine and was an edition editor for the journal "Topics in Geriatric Rehabilitation: Sex in the Second Half." She has also authored chapters in 3 textbooks on pelvic pain and female sexual function.
Charles Butrick, MD, FPMRS
Alexandra Milspaw, PhD, MEd, LPC
Amy Stein, DPT, BCB-PMD, IF
At the end of this course you will be able to...
Describe how chronic pelvic pain is different from acute pain
Explain the role the nervous system plays in the pain experience
List the areas that pelvic pain practitioners can address in their assessment and treatment
Outline the self-management tools that show the best outcome for improving function
Course Schedule (All times are listed in Eastern Time)