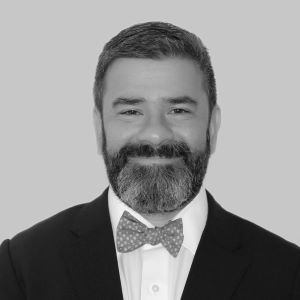 Juan Diego Villegas-Echeverri, MD, FACOG
Tell us about yourself – your expertise, practice, and area of research.
I am a past president and currently serve on the Scientific Committee for the Colombian Federation of Obstetrics and Gynecology (FECOLSOG), and I developed the first trans-disciplinary pelvic pain clinic in Colombia. I also manage a fellowship program in minimally invasive gynecological surgery in Colombia.
Where do you currently practice? What type of patients do you treat?
I am the founder of ALGIA, Advanced Laparoscopy and Pelvic Pain Center at Clínica Comfamiliar in Pereira, Colombia.
Where did you complete your training?
MD: Colegio Mayor de Nuestra Señora del Rosario - Bogota, Colombia. I completed my chronic pelvic pain training at C. Paul Perry´s Pelvic Pain Center in Birmingham, Alabama, and completed a fellowship in Minimally Invasive Gynecological Surgery.
What contributions have you made to IPPS?
I am a past president of IPPS, and currently serve as a member of the Advisory Board, the International Liaison Committee, and the Past Presidents Committee.