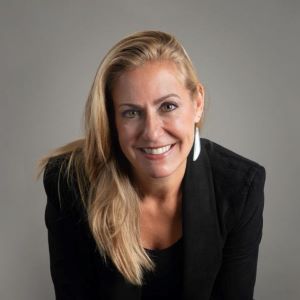 Amy Stein, DPT, BCB-PMD, IF
Tell us about yourself – your expertise, practice, and area of research.
I am the author of the award-winning book, Heal Pelvic Pain, and Beating Endo: How to Reclaim Your Life from Endometriosis, and creator of the video Healing Pelvic and Abdominal Pain: The Ultimate Home Program for Patients and a Guide for Practitioners. I am an expert in pelvic floor dysfunction, pelvic pain, women's health, and functional manual therapy for men, women, and children. I am also co-editor of Healing in Urology and have contributed to numerous medical textbooks, including Pelvic Pain Management, Female Sexual Pain Disorders: Evaluation and Management, Management of Sexual Dysfunction in Men and Women, and The Overactive Pelvic Floor.
Where do you currently practice? What type of patients do you treat?
I am the founder and owner of Beyond Basics Physical Therapy in New York City, with locations both in midtown and downtown. For over 19 years, Beyond Basics has been dedicated to comprehensive care for pelvic pain and pelvic floor dysfunction in all people, including children. I have also recently launched my own line of healing CBD products, Wellness x Nature.
Where did you complete your training?
I received my Masters in Physical Therapy and Doctorate in Physical Therapy from Nova Southeastern University. I am also an ISSWSH Fellow (International Society for the Study of Women's Sexual Health).
What contributions have you made to IPPS?
I am a Past President of the society, and currently serve on the IPPS Advisory Board.