August 17, 2022 @ 08:30 PM Eastern Time (US and Canada)
Webinar attendees will receive a 20% discount off registration to the 2022 Hybrid IPPS Annual Conference September 29-October 2, 2022 and also a discount to the APHPT Virtual Fall Symposium on September 17, 2022.
Not Your Mom's Period: Adolescent Dysmenorrhea - Reducing Chronicity through Early Education, Rehabilitation and Intervention
Learning Objectives:
Describe the symptoms and presentation of primary and secondary dyspareunia in teen girls
Provide an overview of the impact on physical, psychological, and social well-being
Explain the medical treatment triage options
Present recommendations for nutritional, physical, and psychosocial interventions
Discuss multidisciplinary management of adolescent dysmenorrhea
Speakers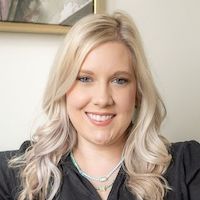 Kelsey Bates
M.A. Ed, LMHC, LPC, LCPC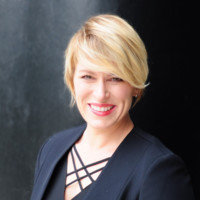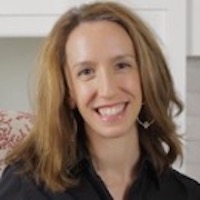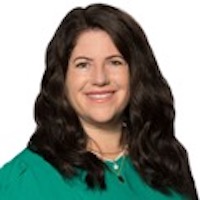 Agenda:
Welcome and introductions: Karen Brandon, DSc, PT, WCS
Teen education about cycle health and nutritional support: Jessica Drummond, DCN
Adolescent gynecology assessment and treatment planning: Nichole Tyson, MD
Addressing mechanical/musculoskeletal interventions: Secili DeStefano, DPT
Impact on Adolescent mental health and behavioral support: Kelsey Bates, M.A. Ed, LMHC, LPC, LCPC
Q and A: Moderated by Heather Jeffcoat, DPT
The American College of Obstetricians and Gynecologists indicates that because of prevalence rates reported at 50%1 and above of dysmenorrhea in adolescents and it's effect on daily function, health care providers who work in OB/GYN should be confident in addressing the condition in their practice.2
Symptoms associated with dysmenorrhea (painful menstruation) in adolescents significantly affect their quality of life such as sleep disturbance, abdominal pain, muscle cramping, headaches and GI upset. One study demonstrated that 12% of young women between 14–20 years lost on average 1.3 days of school or work each month because of dysmenorrhea and found that ¼ of them indicated they had taken medication for pain without consulting with a provider regarding the source of the pain.3 Another study reported 60% of girls said they did not feel comfortable speaking to their teacher about the missing class for their painful periods.4 Teen girls with dysmenorrhea also present with higher scores on health questionnaires measuring negative effect on physical and psychosocial functioning.
Access and attention for teens experiencing pelvic pain is delayed from onset to diagnosis by almost 5 additional years compared with women who had onset in adulthood.5 This is further compounded by limited provider knowledge about chronic pelvic pain conditions.
The goals of care include symptom relief and optimizing function in all areas, as well as reducing disease progression or potential impact on fertility. Treatment must be individualized as there is no single presentation or single treatment option that fits all. It is also important in the treatment journey to identify early the presence of secondary dysmenorrhea.
Adolescents with dysmenorrhea benefit from health positive education for them and their families about their bodies, ongoing support that builds trust and gives patient-centered choices for options. Integration of disciplines that can address optimizing foundations of health and problem solving of symptoms from all aspects such has nutritional, physical and psychosocial areas.
_______________________
References:
1. Al-Jefout M , Nawaiseh N . Continuous norethisterone acetate versus cyclical drospirenone 3 mg/ethinyl estradiol 20 μg for the management of primary dysmenorrhea in young adult women . J Pediatr Adolesc Gynecol 2016 ; 29 : 1437
2. https://www.acog.org/clinical/clinical-guidance/committee-opinion/articles/2018/12/dysmenorrhea-and-endometriosis-in-the-adolescent#:~:text=Committee%20on%20Adolescent%20Health%20Care&text=ABSTRACT%3A%20Dysmenorrhea%2C%20or%20menstrual%20pain,the%20absence%20of%20pelvic%20pathology.
3. Zannoni L , Giorgi M , Spagnolo E , Montanari G , Villa G , Seracchioli R . Dysmenorrhea, absenteeism from school, and symptoms suspicious for endometriosis in adolescents . J Pediatr Adolesc Gynecol 2014 ; 27 : 258 – 65
4. Armour M, Hyman MS, Al-Dabbas M, Parry K, Ferfolja T, Curry C, MacMillan F, Smith CA, Holmes K. Menstrual Health Literacy and Management Strategies in Young Women in Australia: A National Online Survey of Young Women Aged 13-25 Years. J Pediatr Adolesc Gynecol. 2021 Apr;34(2):135-143. doi: 10.1016/j.jpag.2020.11.007.
5. Greene R , Stratton P , Cleary SD , Ballweg ML , Sinaii N . Diagnostic experience among 4,334 women reporting surgically diagnosed endometriosis . Fertil Steril 2009 ; 91 : 32 – 9